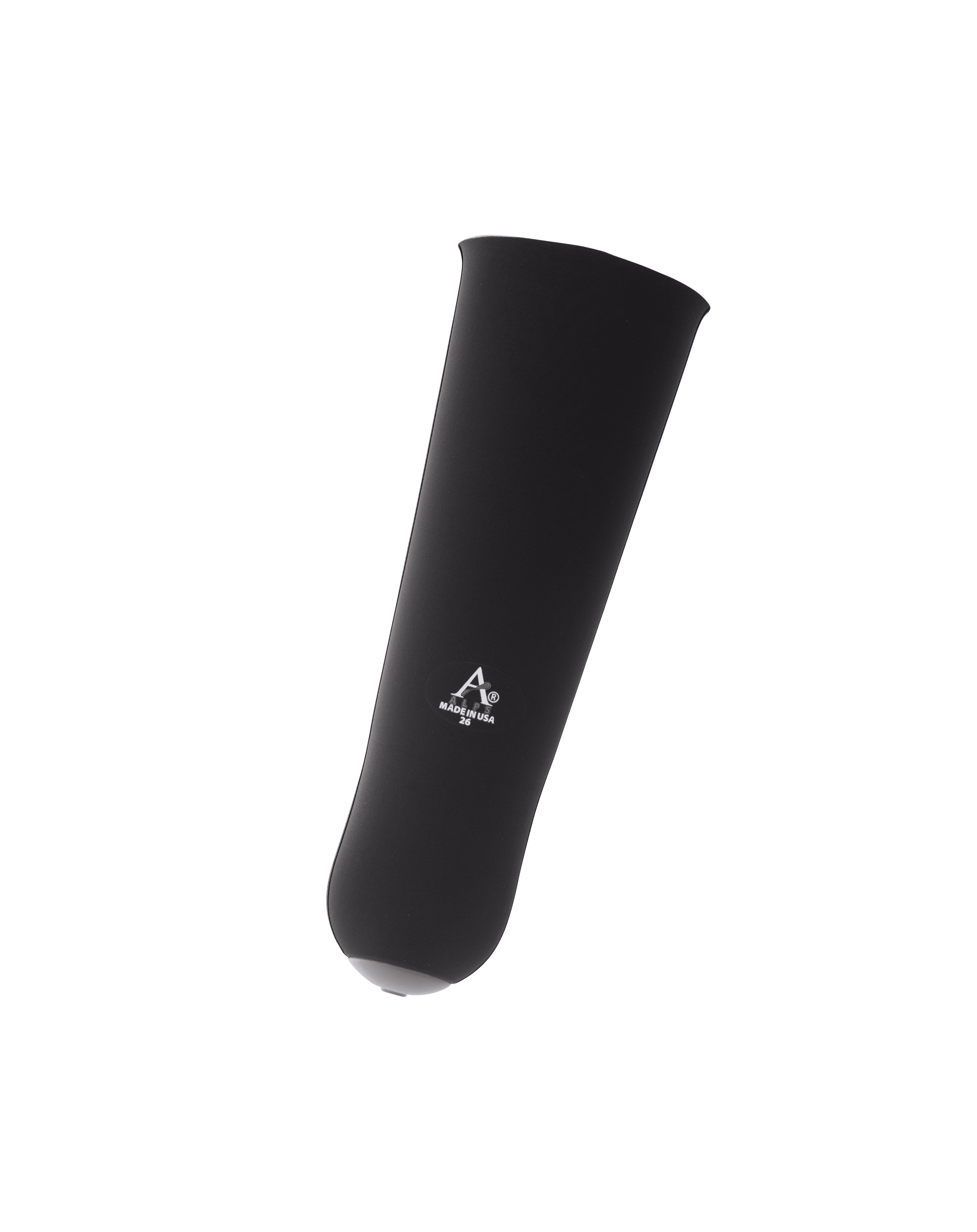 Anterior Posterior Tapered Liner
ALPS AP Tapered prosthetic liner made of HD Gel is designed with a 6 mm anterior and a 3 mm posterior thickness to reduce bunching in the popliteal region and provide a high level of protection to bony areas.
It is indicated for transtibial users with medium and high activity levels who desire greater control and freedom of movement without sacrificing comfort.
Product Description
ALPS AP Tapered Liner is gradually tapered from the thicker anterior to the thinner posterior side to provide freedom of movement to transtibial users.
The 6 mm frontal wall ensures a high level of protection to bony areas.
By combining a high density gel with a limited vertical stretch fabric, this liner minimizes soft tissue movement and reduces vertical pistoning, offering a high level of control of the prosthetic leg.
Key benefits
Reduces pistoning

Protects the residual limb thanks to the high capacity of the HD Gel to absorb vertical and shear forces

Protects bony areas with its 6 mm anterior wall thickness

Great freedom of movement thanks to the 3 mm posterior thickness

Minimizes soft tissue movement and provides superior control of the prosthetic leg by combining High Density Gel with a limited vertical stretch fabric
Technical Details
Material
High Density Gel
Fabric
Black Fabric
Thickness
AP Tapered
Anterior Posterior Tapered Liner APDT/APFR. Sizing chart
Measure the circumference of the stump at 6 cm above the distal end.
| MEASURED SIZE (CM) | LOCKING 6/3MM TAPERED | CUSHION 6/3 MM TAPERED |
| --- | --- | --- |
| 20-23 cm | APDT20-TP | APFR20-TP |
| 24-25 cm | APDT24-TP | APFR24-TP |
| 26-27 cm | APDT26-TP | APFR26-TP |
| 28-31 cm | APDT28-TP | APFR28-TP |
| 32-37 cm | APDT32-TP | APFR32-TP |
Want to know more?
Our specialists will be happy to answer all your questions
Contact us
Massimo Giandinoto

When Massimo was 9, he was diagnosed with osteosarcoma on his left heel and it was decided a month later that the limb had to be amputated immediately. Despite this, he spent a lot of time doing sports like running and pararafting. In 2018 he won the Italian Championship for both the 60-meter and the 200-meter indoor and he was contacted by the Italian Rafting Federation. Sports have always been a fundamental part of his life. It's what saved him, making him feel like he fits in with everybody else.

Discover

Robert Rodriguez

Robert Rodriguez was born with a birth defect called fibular hemimelia. At ten months old, his mother faced the tough decision to amputate his leg. She was unsure if she was making the right decision for her son, but Robert is thankful she did. Due to his amputation and wearing a prosthetic, he is proud to show others that he, and all amputees, are capable of doing the same things as any other able-bodied individual.

Today, Robert is a father, a husband, a motivational speaker, and an athlete. He competes on the Para-Elite Triathlon Team for Team USA and Team USA for amputee soccer. The trials and tribulations Robert has had to mentally and physically overcome as a young man has taught him to always push through no matter the circumstances. Through his experiences, he has learned that sometimes things aren't as bad as they seem, and success is on the other side if we continue to work hard.

Discover

Daniela Pecinová

Daniela lost her right leg after a tumor was discovered there when she was 16 years old. Now Daniela is proving she is a fighter. After starting pole dancing – Para pole – she became the world champion in 2016. ALPS liners allow her to wear her prosthesis all day long, keeping Daniela comfortable as she goes about her daily activities.

Discover